The Best Graphics Cards for Gamers of 2022
Information Technology Media, 1 year ago
5 min

read
211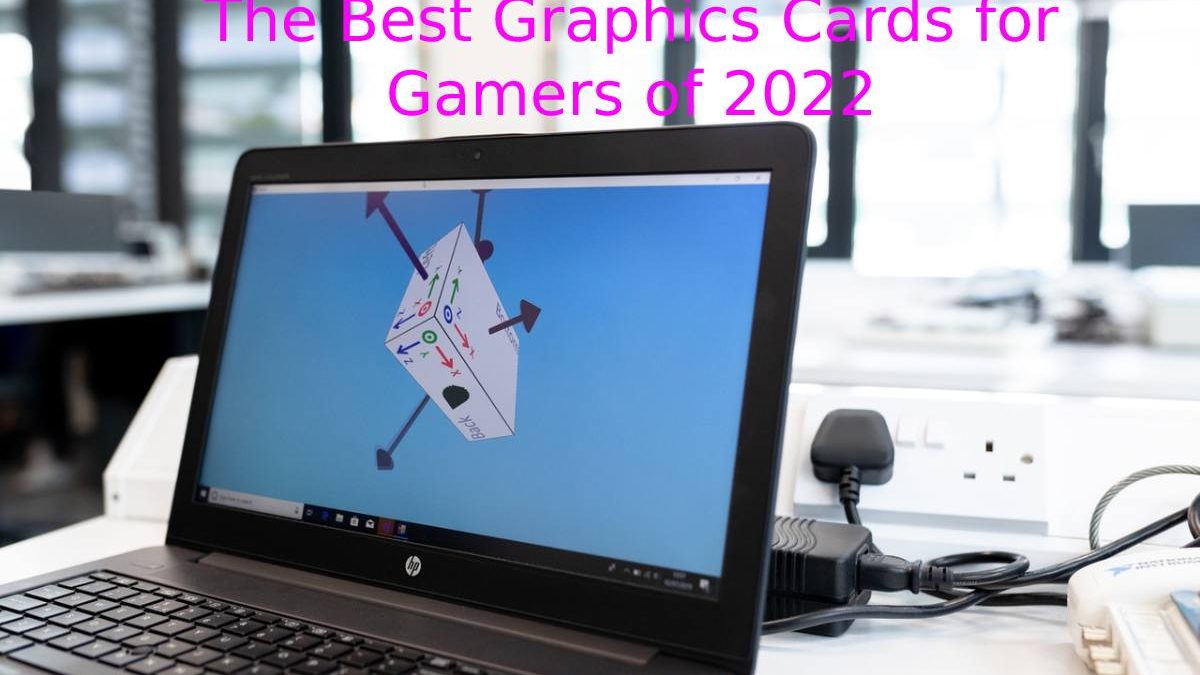 Graphics Cards
A practical guide to choosing the best Graphics Cards for your computer, Nvidia or AMD. Find the best GPU for your budget, value for money, and desired features.
Best Graphics Cards
The Graphics Cards is the essential component when creating a gaming PC. This component is critical in equipment used to develop or edit images and movies and virtual reality. It also plays a vital part in multimedia jobs like viewing high-resolution videos. However, anyone who believes that a graphics card is just needed for gaming is mistaken. This post will attempt to compile a list of the top video cards available based on gaming performance and graphic quality.
When we talk about a gaming PC, the graphics card is the most critical component of its assembly. The final experience that the consumer may have while enjoying his game will depend on it. But not only for the most gamers but also for designers, programmers, and other workers with PCs, graphics cards are essential to ensure the highest quality in their work and the most excellent possible comfort when carrying it out.
Therefore, below we will tell you all you need to know about the best graphics cards of this year. In addition, we will also add a section talking about the best video cards on the market right now.
The Best Cheap Graphics Cards
Msi Geforce Gt710 2Gb Ddr3
This graphics card assures you ten years of ultra-long life at full load and higher efficiency at lower temperatures with extremely low ESR. Its oversized heatsink covers the GPU and memory area to provide the best environment for gaming and multimedia without the slightest noise.
The Afterburner Overclocking supports in-game video recording, wireless control by android/IOS handheld devices, and a built-in DX12 effect test. Its low-profile design saves more space so that the user can easily have a slim or more petite system. It is an excellent option for a cheap graphics card for a price of less than € 70.
Gigabyte GeForce GT 1030
Powered by GeForce® GT 1030, it is a graphics card with 2GB DDR4 64-bit onboard memory, featuring a low-profile design with 150mm card length and One-click Overclocking via the AORUS graphics engine.
Equipped with a DVI-D and HDMI port, the card supports up to 4K high resolution.
Designed with high-quality chokes and capacitors, this graphics card gives you exceptional performance and long-lasting life for your system.
Zotac GeForce GT730
With this cheap graphics card, you can upgrade to dedicated graphics and memory for high-definition visuals and performance. Hardware-accelerated Blu-ray 3D playback lets you play the stereoscopic high-definition video with compatible displays and playback software.
Lossless multi-channel HD audio bitstreaming of Dolby TrueHD and DTS-HD audio ensures rich, class-leading audio to match the visuals. NVIDIA Surround technology with triple display support enables unparalleled gaming immersion and maximum productivity.
The Best Graphics Cards For Less Than 300 Euros
Asus GeForce GT 1030 2GB GDDR5
This low-profile graphics card is for a quiet HTPC build (with I/O port brackets). Silent, passive cooling is perfect for users who love home theatres and media centers.
Its auto-extreme technology delivers superior quality and the best reliability. GPU Tweak II makes performance tuning more accessible and visual than ever with an all-new, intuitive user interface.
MSI GeForce GT 1030 AERO ITX 2G OC 2GB GDDR5
Thanks to its small form factor, it fits in virtually any case. Its compact size also weighs dramatically less than a full-size graphics card.
The present. This graphics card enables HD video and image editing. The GT 1030's NVIDIA Pascal ™ architecture, coupled with the powerful graphics engine and cutting-edge technologies, gives you the performance boost to handle today's most demanding PC applications.
The easiest way to optimize your sports competition and keep your drivers up to date is the GeForce Experience app automatically notifies you of new NVIDIA driver releases so you can update your driver directly with just one click, without leaving your desktop.
ASRock Phantom Gaming Radeon RX550 2GB GDDR5
This edition gives you more control over the gaming experience. The software's intuitive interface allows gamers to stream, share, and adjust graphics settings in real-time without missing a second of the action or compromising performance and offers smooth streaming capabilities with Radeon™ ReLive.
You'll be able to work smarter and more productively with Radeon ™ Chill, which dynamically helps save power and the option to adapt each game with custom profiles that improve PC performance.
Better graphics for less than 500 euros
Evga Geforce Gtx 1660 Super Sc
GeForce GTX 1660 graphics cards have been designed to deliver the best cooling and overclocking at new performance and price levels.
The new GeForce GTX now has blazing-fast GDDR6 memory, giving you up to 50% faster performance than the original GTX 16-series and up to 2x faster than previous-generation 10-series GPUs.
MSI GeForce GTX 1660
With simultaneous execution of floating-point and integer operations, adaptive shading technology, and a new unified memory architecture with twice the cache of its predecessor, NVIDIA Turing ™ shaders enable exceptional performance increases in today's games. You will be able to play games with incredible performance and capture and share videos, screenshots, and live broadcasts with friends.
In addition, it is straightforward to keep your GeForce drivers up to date and optimize your game settings.
Gigabyte GeForce RTX 2060
This card has a WINDFORCE 2X cooling system with two unique 90mm blade fans, an alternate rotating fan, two direct contact GPU composite copper heat pipes, and 3D active fan functionality, providing superior heat dissipation. Effective for higher performance at lower temperatures.
In addition, it uses the 4+2 power phase design to allow the MOSFET to operate at lower temperatures and the overheat protection and load balance design for each MOSFET. Coupled with Ultra Durable, certified capacitors, and chokes, they can provide excellent performance and longer system life.
Also Read: What is a Sound Financial Plan for SME?
Related posts