How Technology Is Changing How We Treat Website Hosting
Information Technology Media, 8 months ago
6 min

read
109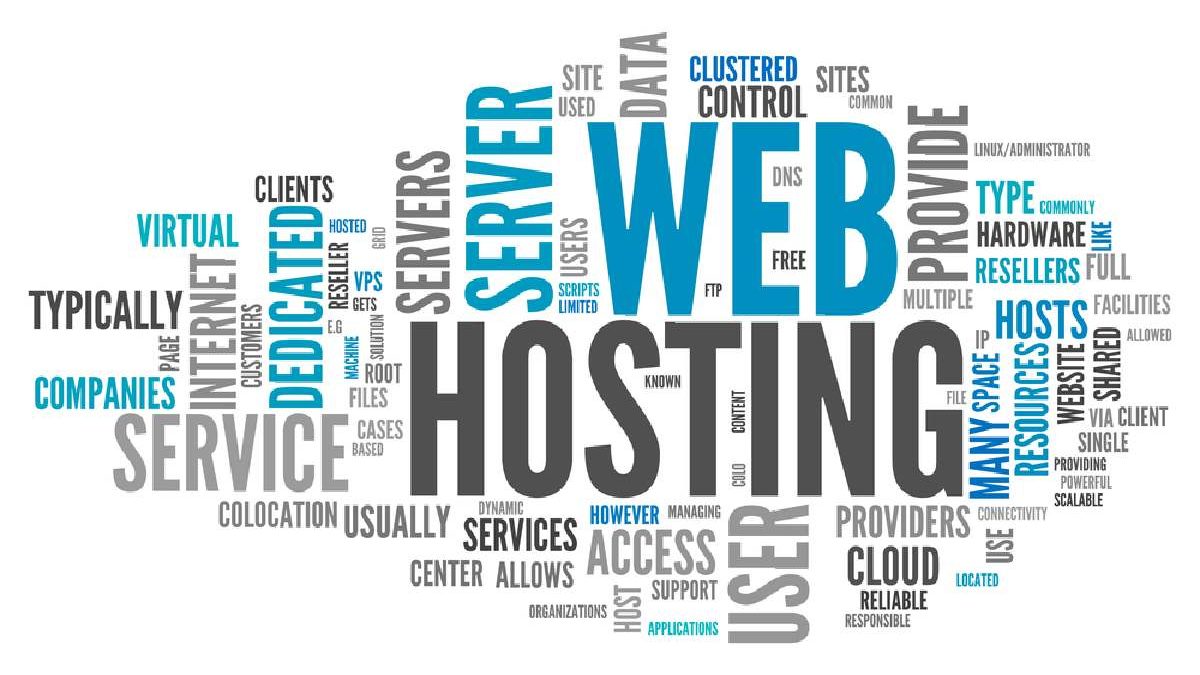 Technology has changed every industry, and website hosting is definitely not untouched by it. You might wonder how technologically proficient something as simple as hosting a website can be… But you'd be surprised!
Tech innovations are happening every day in the field. If you've got a website, you've got web hosting, so this is worth looking into to make sure you're getting the best possible service for your business.
Cloud Hosting
Cloud hosting is quickly becoming a mainstream technology and is bound to grow in popularity. With public cloud services growing, it will dominate the market and is estimated to reach $25.6 billion in 2023.
Businesses of all sizes may consider switching to cloud-based hosting because it offers the following benefits:
Scalability
Flexibility
On-demand resources
Lower costs
This makes it easier for businesses to manage their websites. Cloud hosting is also considered to be highly reliable and some providers will even offer uptime guarantees of 99.9%.
Cloud hosting solutions invest heavily in security, which means your website, applications, and data are heavily protected with features like:
Encryption
Firewalls
Intrusion detection
Most of the technology we use on a daily basis is already cloud-based, like Zoom, Slack, and Adobe Creative Cloud. Slack alone has an estimated 16 million daily active users and 750,000 organizations using the platform.
So it's easy to see that cloud technology has been smoothly adopted and that more businesses will move away from traditional hosting models in favor of cloud hosting solutions.
Increased Use of AI and Machine Learning
Web hosting companies are going to use AI—Artificial Intelligence—and machine learning to offer more efficient web hosting solutions. AI-powered tools are able to analyze website traffic, identify potential issues before they occur, and automate tasks to reduce the risk of errors.
Hosting companies can also enhance their security protocols, as AI and machine learning can help identify and prevent DDoS attacks and malware infections.
Both technologies can be used for predictive maintenance, which will allow the web hosting company to perform proactive maintenance and reduce downtime. They can also be used to optimize server and network configurations. This will help increase performance, which will lead to faster load times.
AI and machine learning can help predict what resources will be needed based on website traffic patterns. This can help to allocate resources, which can prevent the overloading of servers.
One of the best features of AI and machine learning is that it can make personalized recommendations and services based on your needs and preferences. Overall, these technologies have the potential to make web hosting more efficient, reliable, and secure, improving the user experience for website owners and visitors alike.
Focus on Green Hosting
There will be an increase in hosting providers who turn to renewable energy sources to help reduce their carbon footprint. Data centers need a reliable source of power to keep their servers running 24/7.
Often, they use a combination of power sources to meet their needs and to provide backup power in case of emergencies. These include:
Backup generators fueled by diesel, natural gas, or propane
Batteries
By switching to renewable power sources like solar, wind, or hydropower, companies are becoming eco-friendly. Some companies are also experimenting with fuel cells. These are considered to be more reliable and efficient than traditional generators.
Hosting providers who reduce their carbon footprint can get certifications to prove that they're green. If you want to know if a web host is green, ask them about these upfront!
Mobile Optimization
With approximately 6.6 billion people worldwide who use their mobile devices to access the internet, web hosting providers will focus on mobile optimization.
They're going to have to offer responsive designs, mobile-friendly layouts, and faster loading times. If a website isn't optimized, it can lead to a high bounce rate where users quickly leave the site without engaging with its content.
Having a website that's optimized can rank higher on Google and other search engines. This can result in a higher chance of your target market finding your content. In turn, this leads to more traffic being directed to your website.
Increased Focus on Security
Cyber threats continue to evolve to exploit vulnerabilities that can result in the loss of data, theft of personal or sensitive information, and even financial losses for both the website owner and its users.
According to McAfee, cyber attacks are increasing every year, and they estimated that there were roughly 688 threats per minute—or over 988,000 threats per day—in 2021.
Web hosting providers are placing a great emphasis on security protocols, like SSL certificates, firewalls, and DDoS protection, to protect against a wide range of attacks. These include:
Malware
Phishing
Ransomware
Greater Emphasis on User Experience
Depending on the type of website, how quickly it loads, and the quality of content, the average time that a user spends on a website is between 15 and 45 seconds. A key factor in web hosting is user experience, and hosting providers will put a greater emphasis on this going forward.
First impressions are crucial to users. Web host providers understand that the success of their business depends on the satisfaction of their customers. This is why they're focusing on:
Intuitive interfaces
Faster loading times
Personalized experiences
By prioritizing user experience, web host providers can offer a more intuitive and user-friendly platform that makes it easier for customers to manage their websites.
This includes providing easy-to-use control panels, one-click installations for popular website builders and software, 24/7 customer support, and fast and reliable website performance.
A good user experience leads to better engagement and customer loyalty. This will lead to  satisfied customers who are more likely to recommend the web host to others, which can help to attract new business and increase revenue.
Blockchain-Based Hosting Solutions
A technology that has been around for a few years that has the potential to revolutionize the web hosting industry is blockchain-based hosting solutions.
While it's still a relatively new concept, blockchain-based hosting uses a decentralized network of computers that's connected via a blockchain vs the traditional centralized server.
There are a number of benefits to this, like giving businesses more control over their website data, it's less vulnerable to hacking and cyber attacks, and hosting fees could potentially be lower.
While it's worthwhile to keep your eye out on this emerging technology, it's not without some challenges. Blockchain hosting can be a bit more complicated to set up and maintain and currently, it seems that there are still limitations in terms of scalability and bandwidth.
This may be why it's been adopted slowly, but as technology continues to evolve, we may see blockchain-based hosting become more widely used.
Conclusion
Web hosting is going to go from strength to strength in 2023 and beyond. Whether it's a pillar company like WordPress or a smaller, more intimate provider, no web hosting company is immune to tech.
Technology continues to improve year after year, so we can expect to see significant improvements in security, optimization, website loading speed, user experience, and eco-friendliness.
If you've been with the same web hosting company for years, it may be the perfect time to consider if they're still meeting your business needs. With the recent technological advances, you may be able to get more out of your web hosting than you already are.
About the Author
Paul Wheeler runs a web design agency that helps small businesses optimize their websites for business success. He aims to educate business owners on all things website-related, at his own website, Reviews for Website Hosting.
Related posts