What is International Trade
Information Technology Media, 1 year ago
5 min

read
252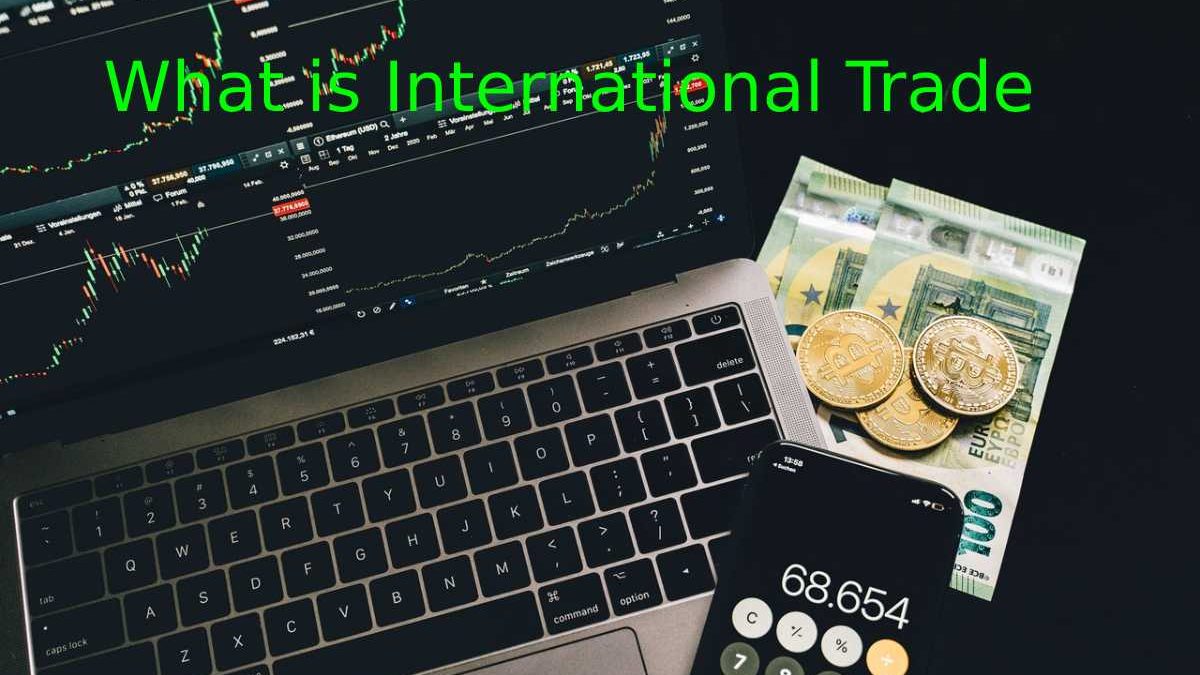 Introduction
International Trade: Also called foreign Trade, international Trade refers to an economic activity in which goods and services are exchanged between markets.
Its main objective is to get together the needs of the countries involved, seek their mutual benefit by exchanging products, and help them expand into foreign markets.
In general, these commercial negotiations are subject to regulations established by the governments of each country.
Characteristics of International Trade
International Trade is widespread throughout the world and is characterized by the following:
It consists of exchanging goods or services that a particular country does not produce or needs to acquire.
It allows obtaining different currencies and currencies and continuing to invest in the international market.
And also, It enables the acquisition of various products of any kind.
It increases the production of a country and gives it multiple benefits.
It has regulations and agreements between the countries involved to have equal understanding.
Some entities function as guarantees and verify that everything is fulfilled between the parties.
Advantages of International Trade
International Trade offers many benefits and advantages:
It allows the acquisition of products that other countries develop more productively.
It allows a specific country to specialize in producing goods or services over which it has a competitive advantage.
And also, It allows us to have the international credit of specializing in the manufacture of high-quality products.
It allows taking advantage of the economy of scale, absorbing the best-fixed costs (the more production, the lower price).
Increases competition and supply in the market, causing countries to seek to innovate.
It allows you to position yourself in a market, making a difference by producing the best quality products.
It is one of the most practicable alternatives given the saturation of the national market.
And also, It allows risk diversification, ensuring that a country's economy does not depend solely on internal Trade.
It allows the final consumer to enjoy a good or service at a lower price or various products.
It supposes the professional exit of people prepared to execute strategies in the international arena.
Importance of International Trade
International Trade is essential to satisfy the needs of a country since its main objective is to improve the living and working environment around the world.
In addition, it is closely related to the mobility of resources, economic income, and the distribution of production. This economic activity influences employment levels, investment, prices, and economic policies.
More about International Trade
International trade courses
International Trade is a global analysis of commercial transactions of products and services globally. It is an economic term that can be applied to countries or industries. Different from foreign Trade, which analyzes specific countries' legal and commercial aspects.
It is one of the pillars of the world economy. This article will extensively see what international Trade is and how it affects us daily.
In the last 200 years, international Trade has been a growth engine. Large companies have grown, and other countries have prospered from exports and imports.
Before continuing with this post, we would like to invite you to see our import and export online courses; there, you will learn more about what international Trade is and its processes:
International Trade
There is a lot of bewilderment about it, but after much discussion among experts, the consensus is as follows:
International Trade is a global concept that incorporates imports and exports of products and services worldwide. Therefore, it is a term that has more relevance to economics.
Foreign Trade is a concept used in countries to define their trade policies. We generally speak of the bilateral or trilateral exchange of products or services.
International business is done by companies and individuals when they export or import products to the whole world—a more business concept.
Importance of International Trade
International Trade
International Trade has transformed the world by allowing various countries to exchange valuable goods.
It makes exporting countries grow. A clear example is Germany and China, which have boosted their economy with exports of all kinds.
They bring new products to the countries. Spices are the perfect example; since coming from Morocco, India, and the Middle East, they have allow to enrich the world's cuisines.
Improves conditions for the final consumer. In the long run, Trade makes it possible for the companies that produce with higher quality and, in some cases, lower costs to survive. This causes the final consumer to have the freedom to choose what he prefers.
And, of course, engaging in international business has allowed countries to take advantage of their comparative advantage.
If you are going to become a holder and they ask you for the CENEVAL of Commerce/International Business, we recommend us.
Comparative Advantage
Comparative advantage occurs when a nation has one or more advantages over other countries, that is, greater accessibility to resources or surplus labor; economics can also considere among the comparative advantages.
In this way, comparative advantage means that a nation can export what it has in abundance to satisfy some needs or increase its economic stability and, in turn, help the needs of other countries.
Also, companies with solid capital may seek out a country abundant in land or labor (or large companies) to invest internationally when their local market becomes saturated.
Global competition promotes companies to be more innovative and efficient in using resources and increases competition in domestic markets, not to mention that it introduces new opportunities for foreign markets.
And obviously, for the inhabitants there are also benefits; International companies present them with a variety of goods and services. As a result, many citizens improve their standard of living and increase their exposure to new ideas, products, services, and technologies.
Also Read: How to Develop Mobile Apps? Three Steps
How to Reduce the Complexity of Managing Information in your Company
Related posts