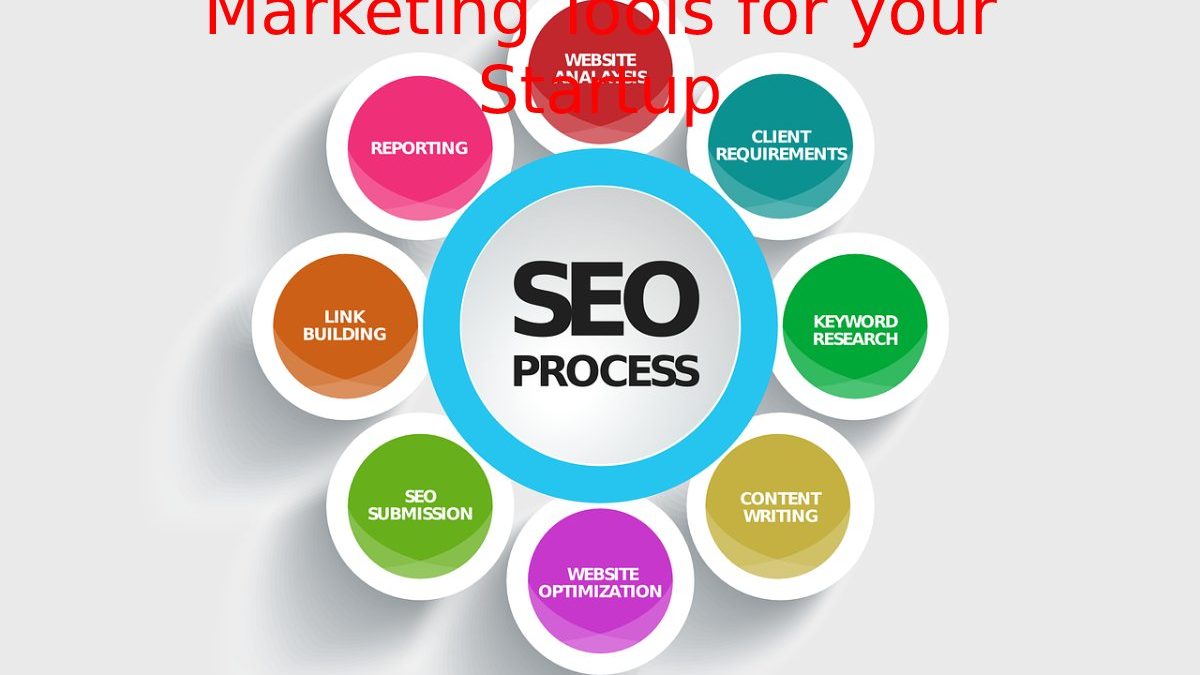 Marketing Tools
Marketing Tools: Do you recall your initial days in the marketing industry? Overwhelming is a good word to use to describe them. There's so much to see and do and so little time. Many people would have liked to know which tools to use to make their first steps into marketing more navigable and accurate. This article will discuss the digital tools you should start utilizing if you work in a startup's advertising department, where problem-solving, productivity, and efficiency must all coexist.
Marketing Tools Startups
1. Hub Spot
HubSpot offers all the necessary features so you can start making an online marketing strategy. It allows you to do email marketing, paid ads, and segment and manage your database. In addition to allowing both sales and marketing to use the same tools for their strategies.
When your company grows, HubSpot grows with you and adds features. Suppose you ask me what stands out the most for those who use the Pro format. In that case, I'd say the ability to segment customers based on the information they provide, the ability to automate all communications, and, best of all, the system's ability to estimate the probability of closing. This fantastic tool allows the sales team to contact prospects only when they are ready to buy, rather than before, allowing the team to work much more efficiently.
2. HubSpot Buyer Personas Builder
HubSpot's Buyer Persona builder allows you to design a buyer persona that your entire company can use to market, sell, and offer the best services.
If you want to know how to use this tool, we invite you to watch the following video:
3. Free Chatbot HubSpot Software
Today, your visitors, prospects, and clientele expect to be able to connect with you in real-time through live chat. However, most companies locate it difficult to have one-on-one conversations on a large scale.
Thanks to the HubSpot chatbot tool, you will be able to relieve your team's work. Easily create chatbots to help your team qualify leads, schedule meetings, provide answers to frequently asked technical questions, etc. This way, your team can focus on the most critical conversations.
4. Free HubSpot Software to Schedule Meetings
Let prospects take care of scheduling meetings.
The Meetings tool is synchronized with your Google or Office 365 calendars, so prospects have access to your up-to-date availability at all times.
When you let prospects automatically schedule meetings on your calendar with the Meetings feature, you save all that time you spent writing and sending unnecessary emails.
Meeting scheduler in Spanish: software to schedule appointments and meetings
5. Instagram
Instagantt is a tool specialized in creating Gantt Charts online that will help you visually plan your projects. This software is ideal for your planning, as it will allow you to optimize your workflow from start to finish and collaborate with your team members, all in one place.
If you work with projects, I recommend starting using them now. This tool is profoundly effective when managing your daily tasks. It is ideally suited for needs that may arise when planning events, planning a content strategy, scheduling an editorial calendar, webinars, and client management—or simply planning your workload and managing your team.
6. Canvas
I'll be honest: Canva is one of my favourite tools. Why? Because it allows me to carry out graphic design actions without being a graphic designer. Canva allows you to drag, manipulate and create images from scratch. You can also use a free range of photos and texts that the tool brings.
Canva allows you to create high-quality images in different formats thanks to its collection of templates. This is especially useful when you need an idea for social networks or an email marketing campaign. Downloading your creations is very easy, and you can do it in different formats. Ready to publish on your website or your social networks.
7. SEM Rush
Communication. It has happened to be one of the most popular digital marketing tools of the decade because it will allow you to analyze search results and evaluate your site and its performance by giving you complete visibility into traffic coming from multiple marketing channels. The tool not only allows you to see how you are in the most crucial search engines but also to review possible errors on your site, see estimated traffic, check your ads, get ideas for new keywords to create content, view all backlinks, and even analyze what your competitors doing are.
This tool will make it possible for you to identify which content works best by informing you what your readers consume, which makes your content planning for the month or even the year much easier and much more productive.
8. Google Analytics
Google Analytics is still as relevant today as it was ten years ago. This tool was one of the first on the market and has established itself as an ideal free alternative for startups and medium-sized companies that want to undertake digital strategies to compete with other brands.
Google Analytics provides information about users when they enter the website, or the content hosted there and, in general, about the different goals we have created within the platform.
Also Read: Decentralized Autonomous Organization – Advantages – Disadvantages
How Business Intelligence can Help the Success of your Project
Related posts