What are Microenterprises
Information Technology Media, 1 year ago
5 min

read
227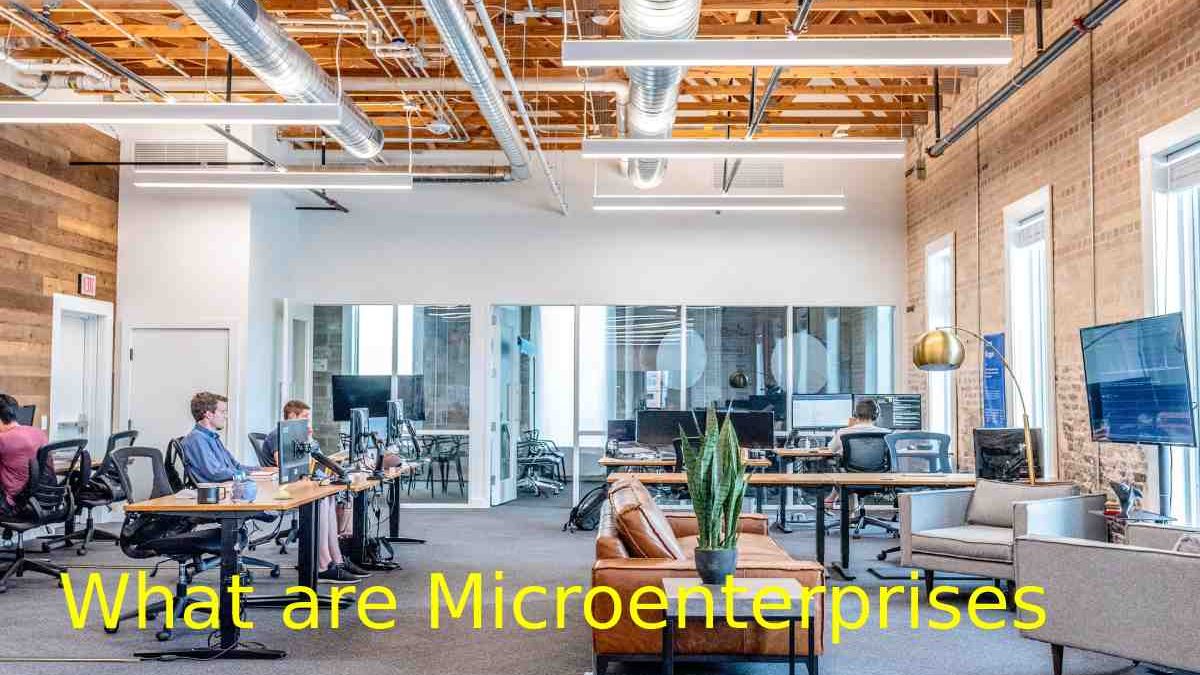 Introduction
Microenterprises are productive units of a minimum size. Small self-employed businesses generally develop services based on an entrepreneur's knowledge, trades, or skills.
Being a small business, a microenterprise usually belongs to a single person with a simple or artisanal production system.
Microenterprises
Generally, microenterprises are developed according to the dynamics of local economies and are adapted to clients' needs. In this context, the ability of the entrepreneur to develop services that respond to a need in the environment is of great importance.
Some authors consider that a microenterprise can also be considered a microenterprise due to its size. Still, there is a difference between these concepts: the microenterprise is necessarily directed by an entrepreneur, while an entrepreneur can execute the microenterprise.
The Main Characteristics of Microenterprises are the Following:
They have few members, usually one or two entrepreneurs.
The entrepreneur is also the same worker who directs the microenterprise because there is no capacity and/or need to hire a manager due to its size.
Microenterprises have strategies framed in contexts of perseverance, determination, passion and discipline to withstand adverse situations.
The development of their work is generally informal and autonomous.
There is a self-generation of employment by the entrepreneur.
Innovation and creativity strategies are developed in the provision of services.
Advantages and Disadvantages of Microenterprises
Advantages
The advantages of a small business are the following:
In microenterprises, decision-making is dynamic and flexible, taking into account that they are freely assumed at the entrepreneur's discretion.
There is autonomy in time management for the development of tasks.
With proper management, it has the possibility of expansion and growth.
The economic risk is shallow due to the small initial investment made for its operation.
Disadvantages
The disadvantages of a microenterprise are the following:
The entrepreneur assumes the risks or responsibilities generated by the microenterprise.
There may be instability in money flow since income is not guaranteed.
It has low possibilities of access to financing through banking entities.
Examples of Microenterprises
Some examples of microenterprises are the following:
An entrepreneur who has a pizza sales business in his home and wants to innovate in the field due to its square shape.
It prepares desserts sweetened with Stevia to sell to her diabetic neighbours.
An entrepreneur who sells bracelets and necklaces made with textile fibres from used clothing.
It makes landscape and portrait paintings on recycled cardboard.
An entrepreneur who performs pedicures and manicures at home with innovative designs.
More About Microenterprise
 Francisco Coll Morales3 minutes referencing
A micro-enterprise is a type of company that receives its name for presenting a defined workforce of 10 workers maximum and a volume of turnover that is also limited, with a maximum annual turnover of 2 million euros.
A microenterprise is a type of organization. This received its name because it has reduced dimensions compared to other companies. In Europe, the microenterprise has an employee workforce of fewer than ten workers. Regarding the turnover volume, to be considered a micro-enterprise, it must invoice less than 2 million euros annually.
We must know that these criteria vary depending on the country we refer to. As a notable example, Mexico establishes the limit of workers at ten employees. In addition to billing that should not exceed 4 million pesos, the previous.
For this reason, it is convenient to dissimilarity the type of company with the current legislation established by each territory since there are divergences that prevent a homogeneous classification at a global level.
Main Characteristics of the Microenterprise
As noted above, these characteristics may vary depending on the country we refer to. However, those characteristics that microenterprises present expose:
You must have sandwiched between 1 and 10 workers.
Its turnover must not exceed 2 million euros (in Mexico, 4 million pesos).
It has reduced dimensions compared to other companies of higher categories.
It is a minor type of company.
Together with small and medium-sized companies, they are the predominant category in the different productive fabrics of the planet.
Types of Companies
Although the criteria vary between countries, the different types of companies globally are usually the same.
In this sense, we speak of four types and a particular classification:
Microenterprises: It is the category that we address in this article.
Small company: It is a category superior to micro-enterprises. By employees, they have a workforce of fewer than ten workers.
Medium-sized company: It is a higher category due to its larger size. By employees, they usually have between 50 and 250 workers.
Large company: Those larger companies, with a staff of more than 250 workers and even bringing together others of more than 50,000. We know the most famous multinationals are excellent examples of a large company.
On the other hand, we have the SME. The SME  a classification make when calculating the small and medium-sized companies.
Difference Between Microenterprise and Small Business
These two categories often confuse. The appearance of the figure "micro-enterprises" confused many people, who believed it referred to small businesses; this concept is a mere synonym. However, this is not so.
Thus, microenterprises are those companies that usually recently creat. Their turnover level is considerably lower than companies in higher categories, such as small businesses. We are talking about a billing limit of 2 million euros in this intellect. Likewise, as stated, they must have templates of up to 10 employees, not being able to exceed this delimitation.
Thus, we are talking about another type of company, of a smaller size than small companies.
Microbusiness Example
Considering the characteristics above, we must know that every small company meets the requirements established by the legislation of each territory.
In Europe, a company with fewer than ten employees, with a turnover of fewer than 2 million euros, is a micro-enterprise.
To get an idea, the leading small businesses, the stores in our neighbourhood, and all the retail companies that we usually find on the streets of our city are usually micro-enterprises.
Also Read: How to Implement Inbound Marketing in the Real Estate Industry
Related posts