What is an Entrepreneur – Definition – Characteristics
Information Technology Media, 1 year ago
6 min

read
248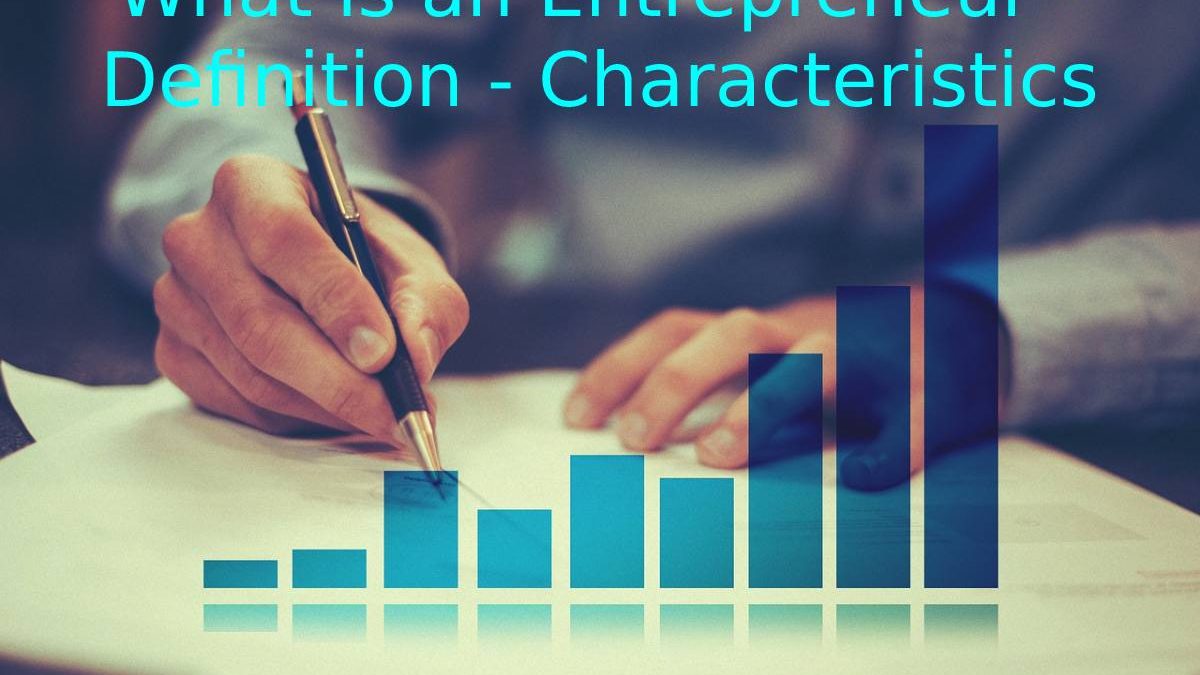 Introduction
Entrepreneurship is not an easy task since it requires a lot of dedication, time and courage. We have a simple answer for those who really want to know what it means to be an entrepreneur: promote your own company through its financing.
Taking the reins of your own company will bring significant challenges that you will be able to overcome if you know how to apply sound business management practices. Assuming this responsibility is extraordinary, you must learn to direct your efforts towards success to avoid setbacks.
Before telling you how you can be an entrepreneur, you must first know in broad strokes what an entrepreneur is and what qualities he has.
What is an Entrepreneur
The entrepreneur or entrepreneur is a person who starts his business project when detecting a business opportunity, assuming financial risks to carry it forward, to obtain benefits.
There are many  types of entrepreneurs,  but specific common characteristics can be found among those who achieve success:
Parts of a Successful Entrepreneur
Independence
Initiative
Innovation
Passion
Persistence
Let us Evaluate in Detail the Characteristics of the Successful Entrepreneur:
1. Independence
We must locate this characteristic in the first place because if there is something that entrepreneurs do not like, it is receiving orders from someone else. This does not mean that they are rebellious. An entrepreneurial person is usually autonomous and wants to lead their projects.
He is always required to be one step ahead, so it is difficult for him to work in the shadow. She is excellent at collaborating in a team, as long as they are spearheading the ongoing project.
2. Initiative
He always goes and looks beyond: he gives good ideas and is willing to take intelligent risks, as long as he follows his hunches. He brings a different vision to the challenges or problems that arise.
3. Innovation
They desire to change how things are done and are often perceived as perfectionists. They want to control their business and lifestyle, and their vision allows them to create great things with simple tools.
An entrepreneurial person is creative and likes to spend his time conceiving new goals since he is always looking for trends to continue learning about his industry.
4. Passion
If you want to be a successful entrepreneur, you must believe in what you do, mainly because there will be times when things don't always go well, and the passion for your work will make you continue with the project.
Being an entrepreneur is more complicated than you might think. There will be people who will not believe in your success. The key is to focus on your decisions and persevere until you show what you are capable of.
5. Persistence
Have you ever met a pessimistic entrepreneur? Negativity and entrepreneurship are two concepts that don't mix, not because they think everything will always be okay. When things go erroneous or don't work out, the entrepreneur looks at her mistakes or failures, analyzes them and starts again.
Although everyone can fear failure, the entrepreneur knows how to handle it differently. Many perceive fear as a hindrance to their goals; an enterprising person, like an engine, drives him to continue.
One of the reasons for this optimism is that he is confident in his abilities. And if you don't trust yourself, how can you expect anyone else to?
How to become a successful entrepreneur?
6. How to be an Entrepreneur
"If you don't work for your dreams, someone will hire you to work for theirs." If you have felt identified with this phrase by Tony Gaskins, perhaps it is time to start your own business.
Being an entrepreneur requires many things, but if you are willing to face the challenges soon, we tell you how to prepare yourself to meet your goals. Let's look at each aspect of the infographic in detail:
Successful Entrepreneur
1. Learn to relate
To be a successful entrepreneur, we believe that you must know how to create and maintain good relationships with other people by building support networks. Thanks to them, it is possible to summon many friends to try your products or share your ideas.
2. Solve the Problems
You don't have time to waste when you're the one vocation the shots on a project. While problems paralyze many, as an entrepreneur, you must know how to analyze and provide a quick, intelligent, and resource-efficient solution.
3. See the Business Opportunities
Curiosity drives leaders. At every moment, even when they watch television, they can find a business or idea to start.
Entrepreneurs seem like magnets for new opportunities. Their attitude allows them to see new projects where others only see difficulties.
4. Land your Idea Well
The first step is to know what you want to undertake, especially when you are looking to create an innovative service or product. Who are your buyer personas? What problem are you looking to solve?
5. Know your Market
You must spend a high-quality part of your time analyzing consumers' different trends and behaviours. Investigate the current situation of the sector you have decided to undertake, meet your competitors and explore your areas of opportunity.
These aspects will help you understand how profitable your new business can be.
6. Create a Business Plan
Define a step-by-step business plan to establish how you start investing, whether you have savings or seek financing. So you can start building your financial model. Do not forget to use the information you previously collected in the market and consumer analysis.
7. Get Organized
Planning will lead you to success. Define your daily, weekly and monthly tasks well and establish a work routine. Set goals to meet in a specific time, and continually review your achievements and failures. Feedback on your project with the experience acquired to understand your opportunities better.
Think about how to be more productive and achieve your goals, both individually and as a team.
8. Define how you will Publicize your Business
However, In addition to traditional advertising, make sure you have social networks and a website to publicize your company. Remember that you miss out on most sales opportunities if you are not on the internet.
If you are not an expert or have skills in web design or programming, And also, you can use a designer to help you create your site. And also If you don't have the budget to hire someone, you can quickly learn how to make a website online (for inspiration,  check out our selection of web designs).
Moreover, It is worth starting to create a marketing strategy to consolidate your business. Good inbound marketing practices will help you make more people aware of your services or products.
however, It's never too late to make your dreams come true. Start to undertake and go to success! There is no magic formula: you only need to give value to your skills and several doses of ingenuity.
Also Read: How to Implement Inbound Marketing in the Real Estate Industry
Related posts