Financial Advisor: What is it and what is it for?
Information Technology Media, 1 year ago
6 min

read
223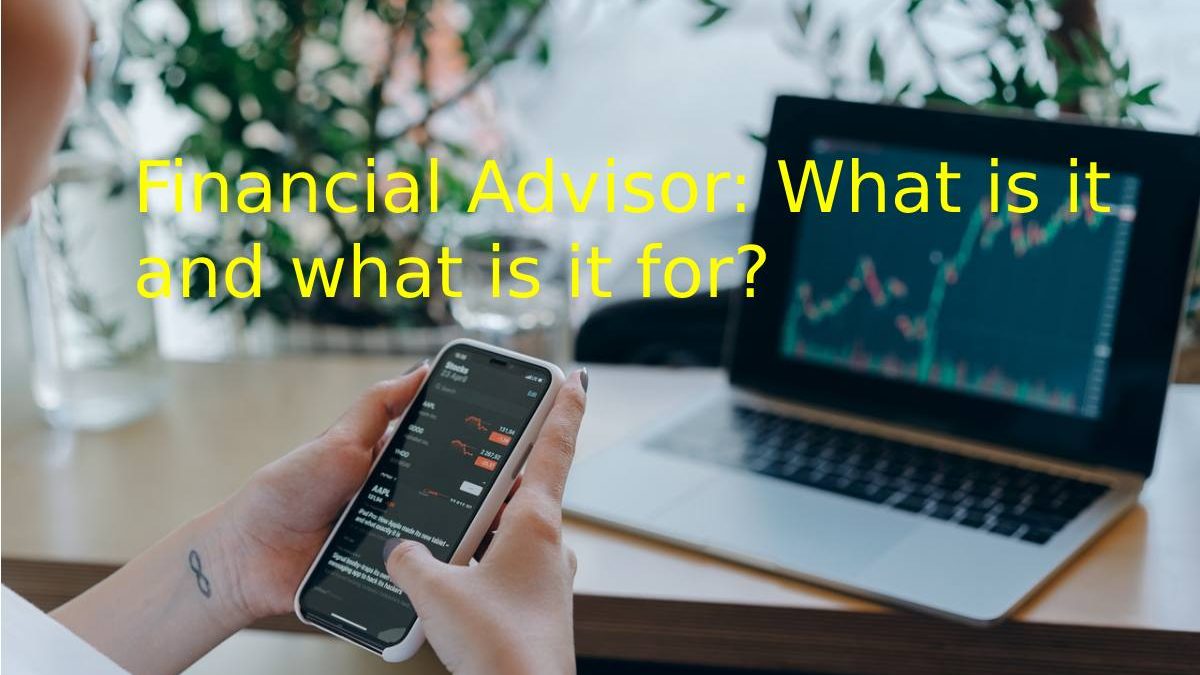 Financial Advisor
Financial Advisor: The figure of the financial advisor is increasingly in demand, both by companies and individuals. Not everyone knows to manage their finances properly, and getting outside help can help you achieve your financial goals.
Discover what financial advisors are, all their functions and the advantages of hiring a specialist in the finance sector. Whether you need to hire one or if you have the professional profile required to become an expert.
What is a Financial Advisor?
The term financial adviser refers to a professional in charge of managing the economy of a company or individual, helping to achieve financial objectives. They handle financial operations on behalf of clients in the most effective way possible.
It provide personalized and specific professional advice for each need, strategy or situation to achieve the proposed financial plan. They have the knowledge to help with any financial goal, from creating a business budget to saving for retirement.
Financial Advisor Duties
On the one hand, in business, it can help the entrepreneur analyze the company's financial situation and keep track of income, taxes, or investments. It is critical support that makes it easier to achieve financial goals.
While for individuals, it plays a very helpful role in managing income, investing or creating an effective retirement plan, even saving for a specific goal.
Currently, the use of this professional service is increasingly in demand. Unlike companies or banks, this is because it does not try to sell any savings product or plan. The consultant is in charge of advising on the best options according to the need.
What is the Role of a Financial Advisor?
When hearing the term financial consultant, many people think of an expert professional who provides advice on investment issues. This may indeed be one of its functions, but it is much more complete and can help all types of companies, businesses and even individuals.
The functions can be diverse and depend on whether the service is for a company, a bank or even personal finance. Therefore, these functions can be divided according to who the financial assistance is aimed at.
Independent
Offer financial products adapted to each client's risk profile without being influenced by companies or banks.
We are making investment decisions. Help the client make the best savings decisions to achieve the previously established objectives.
Achieve financial goals. Based on the needs and profile, the advisor studies and analyzes the best action plan to achieve the client's financial objectives.
Of the Company
Accounting support. Accounting is essential in any business. Doing it properly is of great importance to guarantee the company's viability, even to implement new strategies.
Tax advise. The financial executive provides information to the business on everything necessary for its management, from new subsidies, changes in laws or regulations, tax issues, or even the Corporation Tax declaration management.
Strategic consultant. You can guide to take advantage of new opportunities at the right time. An advisor collaborates in finding new tools and strategies to increase the company's income.
Banking
Analyze new opportunities. One of the main functions of a financial consultant is to analyze how to improve the management of funds marketed by the Bank to find opportunities for improvement.
Offer customized products to customers. The figure of an advisor in a more critical bank is to establish commercial relationships with clients, offering products adapted according to each risk profile.
What Knowledge does a Financial Consultant have?
If you wonder what it takes to be a financial consultant, And also, you should know that it is essential to have specific basic qualities and knowledge. First, it is necessary to have a base on finances to analyze each client's economic situation in the markets.
On the other hand, it is essential to have extensive tax knowledge. On many occasions, these qualities are overlooked; however, knowing the current regulations is necessary to design a tax plan adapted to each client, from personal income tax, protected assets or inheritance taxes, among others.
Why is it Essential to Hire a Financial Specialist?
Many people or companies doubt the need to hire a financial specialist, but the benefits are numerous. Take a look at some of the reasons to do so:
Make the heritage profitable. It helps you get the most out of your money, always keeping in mind your goals and the risks you want to take.
Analyze the best method of saving. It provides the necessary advice to prepare an investment plan adapted and personalized based on your needs.
Analyze and organize your assets. Advice on money management, they analyze your capital flows, from your savings and expenses to how much income you have. In short, they detect possible problems with managing your money to know if your financial health is good. If not, they look for ways to optimize it.
Requirements to be an Excellent Financial Consultant
The primary need to be an excellent financial consultant is to have all the current legal provisions.
Moreover, According to the European regulation MiFID II, the consultant must comply with the qualification indicated in said regulation to achieve greater transparency in the financial sector. Some of the basic requirements to meet the profile of a financial advisor include:
Know the functioning of financial markets and the characteristics of investment services.
Have extensive knowledge about the characteristics and risks of investment products, both expenses and tax issues.
Know the regulations of the stock market and the bases on portfolio management.
Be knowledgeable about how the investment products might not suit the client.
Listen carefully to the client about their financial situation and focus only on their goals.
Use understandable words, making sure that the client understands each decision.
Explain the risks of each operation, the commissions to be paid for each product and be honest with the economic reality of the client.
Financial Advisor Fees
Before hiring the services of a monetary consultant, make sure you fully understand what you are paying for. There are different fees for a financial advisor. Rates vary from one to another, so it's essential to understand exactly how they structure their prices before working with them.
This is widespread confusion, but everyone can hire the service. These rates may be different: however, it is important to highlight that the cost of an advisor is suitable for all audiences , not just for people with great purchasing power.
Flat rate. The consultant has a fixed price that he charges for his services regularly, with well-established limits in the contract.
Fixed price per hour. When the tasks are more complex, the advisor usually charges per hour worked.
Percentage of portfolio assets. This percentage can vary from 0.15% to 1% in the tightest assets.
Firstly, It is important to note that, on some occasions, it is possible to find an accessible advisor, but do not forget that this person will benefit from their time. More often than not, he tries to offer a low-quality, high-cost product from which he will make a profit.
And also, you can see, the figure of the financial advisor is of great help, increasing the opportunities to improve your benefits. Mostly seeking the support of a specialized professional allows you to achieve the established objectives, both for a company and individuals.
Also Read: Cloud Storage Services: How could Save Money
Related posts